Programs
Women Initiative for Strategic Empowerment
The Women Initiative for Strategic Empowerment forum will give a voice to Asian American and Minority women in business to meet, develop skills, make connections, and grow together.
Asian American and Minority women in business share their stories of breakthrough.
Co-Chairs
CEO & Co-Founder
Mirapath
Doris Li Yeh
CEO & Co-Founder
Mirapath
Doris Li Yeh is the CEO and Founder of Mirapath, a Datacenter Critical Infrastructure Total Solution Provider. . In her role, Doris drives growth strategy for the company using Mirapath's four core values: relationships matter, commitment to excellence, results driven, and strive for innovation and excellence – while having fun and enjoying the journey together. She is passionate about leadership development, women empowerment and cutting-edge technology related to platform development in the data center and IoT space paired with AI and Automation.
Mirapath 's was #54 fastest-growing women-owned business. In 2017, the company was on the Fast 100 Asian American Business by USPAACC, the CRN Fast Growth 150, and the CRN Solution Provider 500, as well as the #6 Biggest Minority-Owned Business by Silicon Valley Business Journal.
Doris holds a BSEE from the University of São Paulo and graduated in 2018 from the prestigious Harvard Business School Owner President Management (OPM52) program. She was nominated Silicon Valley Women of Influence in 2018 by Silicon Valley Business Journal, 2018 Enterprising Women Award, 100 Fast USPAAC Company and Infrastrastructure Mason IM100 2020 Recipient . She is a proud Platinum member of Women President Organization, Co-Chair USPAAC WISE ( Women Initiative for Strategic Empowerment) and advisory boartd of USPAAC-West. Doris is fluent in English, Mandarin, and Portuguese.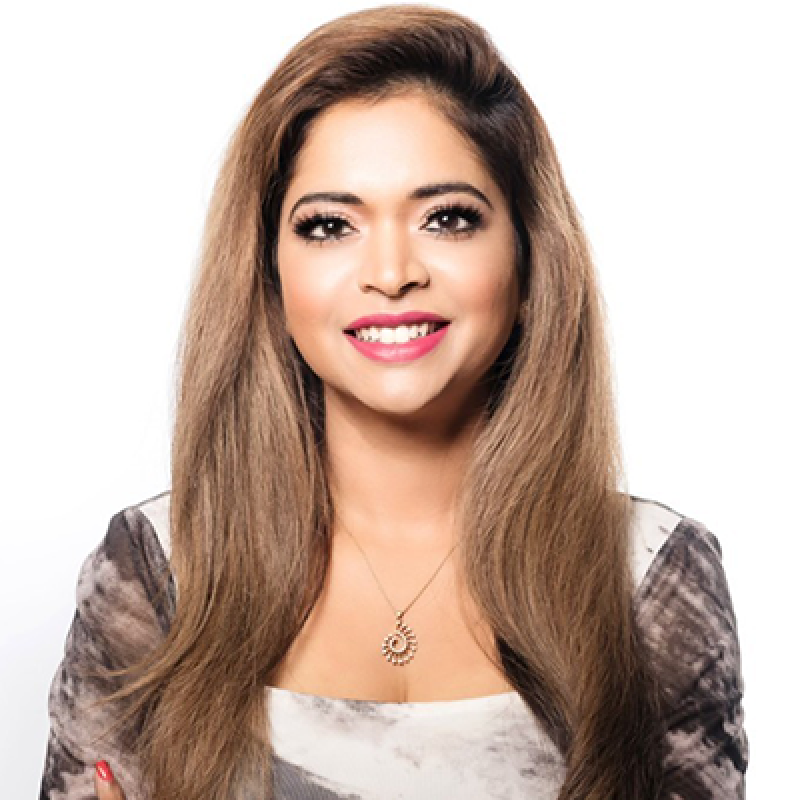 President & CEO
Trilyon, Inc.
Carolyn Joshua
President & CEO
Trilyon, Inc.
Carolyn Joshua is the President and CEO of Trilyon, Inc., a leading content management, documentation, and technology services provider for Fortune 500 companies. Under Carolyn's exceptional leadership, Trilyon has earned notable recognition, including the esteemed 2023 Fast 100 Asian American Business Award from USPAACC. Her outstanding achievements have also been acknowledged through the prestigious Enterprising Women of the Year Award in 2023. Furthermore, she has been honored as one of the Top 50 Women Leaders of San Francisco for 2023 by Women We Admire, highlighting her significant contributions to the business community.
In addition to her role at Trilyon, Carolyn holds a board position at the US Pan Asian American Chamber of Commerce (USPAACC West), a nonprofit organization dedicated to fostering economic growth and promoting diversity through leadership, education, and business networking. Carolyn also plays a pivotal role as the Co-Chair of USPAACC WISE (Women Initiative for Strategic Empowerment), spearheading initiatives that empower and advance women professionals in the business world.
Carolyn serves as a General Partner at Early Equity Capital Advisors, specializing in late-stage technology startups. Additionally, she contributes to How Women Invest as an LP, a venture capital firm focused on promoting women-led companies and advancing women leaders within the venture capital ecosystem. Carolyn's commitment to diversity and inclusivity is further exemplified through her role as a global advisor for the Women Leaders for the World Fellowship Program. This transformative leadership training program empowers social change innovators and industry disruptors to create positive impacts on society.
Founding Members
Advisory Board
Committee Members 2023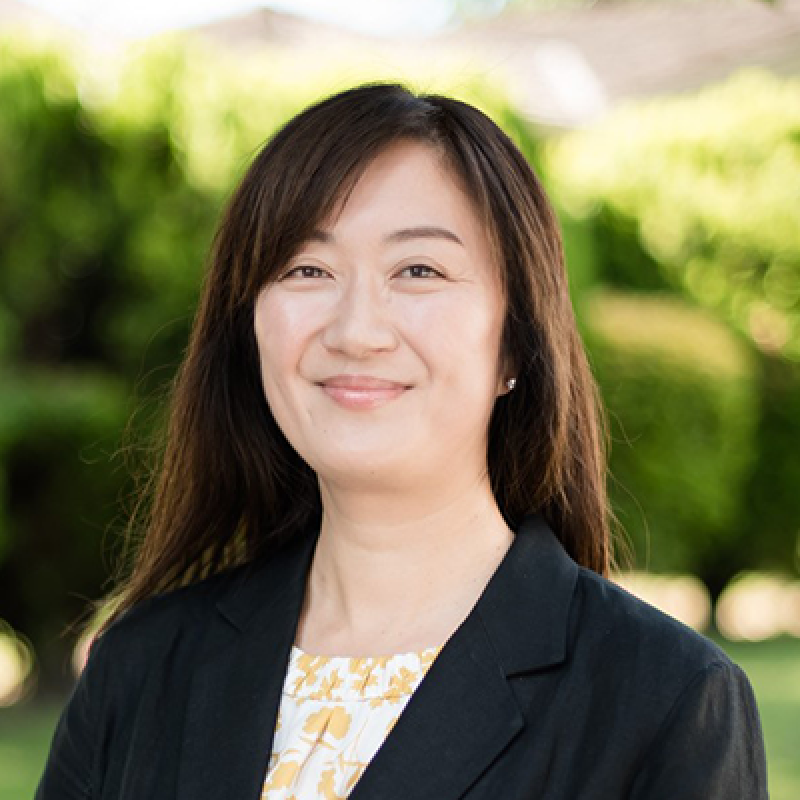 Senior Program Manager
Apple
Rieko Noland
Senior Program Manager
Apple
Rieko, currently a senior program manager in Apple Maps, brings an international background to her role as AsianPacific@Apple Co-Chair.
Born and raised in Japan, she studied in both France and the U.S. before joining Apple in 2001. She knows first hand that people's similarities provide bridges across cultural differences. She also knows that love of technology is like having a common language; it allows people to come together to learn and share both professionally and personally.

Through Rieko's leadership, the AP@A has organized annual lunar new year and mid-autumn festival events, showcased significant Asian leaders and artists, and recently launched Carrer Development Series to inspire, learn together, and connect departments across Apple to AP@A community.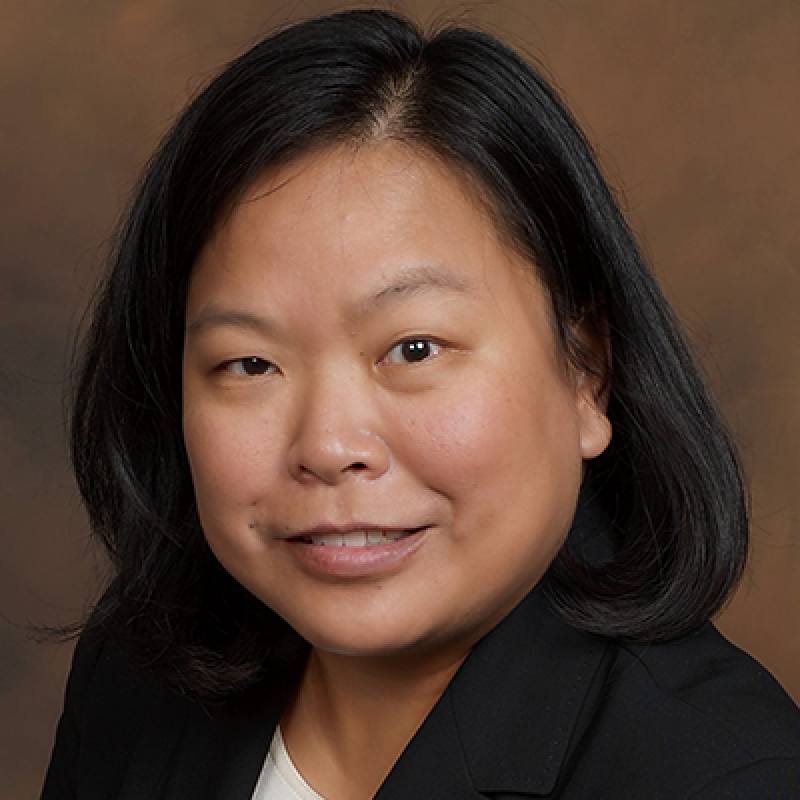 President
DLZP Group
Lisa Brunet
President
DLZP Group
As President of DLZP Group, Lisa Brunet is an experienced Managing Partner with a demonstrated history of working in the information technology and services industry. Ms. Brunet is skilled in nonprofit organizations, sales, team building, management, Oracle, Amazon Web Services (AWS) and business development. Lisa has been instrumental in the growth of DLZP Group. She developed strong relationships with Amazon Web Services and Canon, which has helped establish DLZP Group as a leading innovator. DLZP Group co- created with AWS the "Test Drive" for AWS and had the first working test drive for PeopleSoft on AWS. DLZP Group is the premier solution provider of migrations' services from On-Premise-to- the-AWS Cloud for Oracle PeopleSoft Solutions.
In 2020, Lisa was asked by AWS to help in the creation of the Think Big for Small Business Program. DLZP Group was proud to be named as a 2021 Global Amazon Web Services (AWS) Partner Network (APN) Public Sector Partner Award winner as a Best Think Big for Small Business Partner. Lisa has also been actively involved with AWS on the Prototype Beta Test for the Partner Transformation Program (PTP) and the APN Billing Automation Beta Testing.
She has also led the development of a new product, the DOCR Imaging solution, which is a serverless, modular system that utilizes the language of the cloud. It was built using open-source technologies in order to accelerate product creation and reduce ongoing maintenance and support costs. Currently, the DOCR MVP and prototype are complete.
To do her part helping accelerate the transition to renewable energy, Lisa has started a sister company, REN3for, which develops cloud-based tools to help customers efficiently manage ESG, renewable energy assets (wind, solar), and a Serverless Integration Platform. In addition to REN3, Lisa has collaborated on the G2i2 Summit at the United Nations Headquarters on October 27, 2022.
Ms. Brunet is an active member of her community. She is a Johnson Space Center Small Business Council board member and has been an active member of the Houston Regional Users' Group (HUG) since 2013. She co-produced the Houston Maker Faire the past three years and has been a volunteer for APFED (American Partnership of Eosinophilic Disorders) since 2008. Moreover, she is a member of NAWBO (National Association of Women Business Owners) and the NextGen planning committee. She is also a member of WIPP (Woman Impacting Public Policy), US Women's Chamber of Commerce, and the USPAACC (US Pan Asian American Chamber of Commerce) – In 2020, we were proud to be awarded the Fastest 100 Asian American Business Award. Lisa believes being a successful entrepreneur is not just by your profit margins, it is measured by your customer's satisfaction, your employees' dedication and what you give back to the community.
President
MSL GLOBAL EXPRESS
Ming Chen
President
MSL GLOBAL EXPRESS
Ming is passionate about delivering exceptional service to clients while fostering a culture of collaboration and continuous improvement within her team. Her ability to inspire and motivate others has led to the development of high-performing teams that consistently exceed expectations.
Ming's journey in the logistics industry commenced immediately after completing her bachelor's degree in Finance from SUNY-Plattsburgh in 2008. Equipped with a solid foundation in financial principles, she embarked on her career with a steadfast determination to excel in the world of logistics. Recognizing the importance of specialization and continuous education, Ming pursued a master's degree in Accounting from St. John's University, further augmenting her knowledge and skill set.
Ming has navigated the intricacies of the logistics landscape, adapting to evolving industry trends and regulations especially during the pandemic. Her leadership capabilities and strategic vision have proven invaluable in streamlining operations, optimizing supply chains, and ensuring seamless coordination between various stakeholders.
Beyond her professional accomplishments, Ming remains an avid learner, constantly seeking opportunities to expand her knowledge and stay at the forefront of industry advancements.