WHY ATTEND
In business, you're either moving forward or falling behind. USPAACC's CelebrASIAN Business + Procurement Conference 2023: BREAKTHROUGH will give you the edge to keep moving forward and stay ahead of the competition. At CelebrASIAN, you'll learn from industry leaders and innovators, make new connections, gain customers, and grow your business and professional network. Your competitors are attending CelebrASIAN – and so should you! When you attend CelebrASIAN, you'll get the edge to stay on top of the competition.
LEARN FROM INDUSTRY EXPERTS, HEAR LEADING VOICES
CelebrASIAN's lineup of fantastic speakers, breakout sessions, and impactful workshops feature the best and brightest minds in business, recognized industry experts, pioneers, and disruptors sharing tactics, tips, trends, and topics. You'll hear from leading voices in the fields of entrepreneurship, innovation, supplier diversity, business certification, and much more. Our blockbuster lineup of speakers will ensure you come away from CelebrASIAN energized, motivated, and ready to tackle the biggest challenges, boost your business and market share, increase revenue, and make 2023 your best year ever.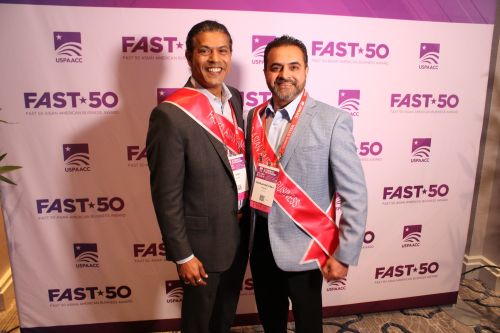 NETWORK TO GENERATE NEW SALES LEADS AND BUILD YOUR BRAND
You know that networking is important for business – but do you know how important? 40 percent of prospects become new customers with in-person meetings, over half of business travelers said that up to 20 percent of their company's new customers came from participating in trade shows and networking, and the close rate for in-person meetings is an amazing 40 percent. These powerful statistics from Marketing Expertus, The Ascent, and HubSpot demonstrate the value of in-person networking opportunities available at CelebrASIAN. Network to generate new sales leads, partner with prime and subcontractors (Tier I & II) to access the multi-billion-dollar government/corporate procurement contracting pipeline, and build your brand with new customers, suppliers, vendors, and potential partners during CelebrASIAN.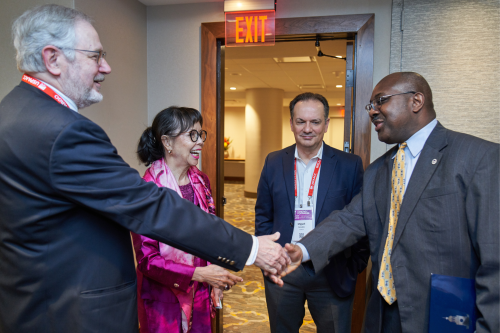 CONNECT WITH NEW VENDORS AND SUPPLIERS
CelebrASIAN features America's leading vendors and suppliers to connect with one-on-one. Our Business Matchmaking Meetings and Doing Business with Corporation Roundtables put you and your business front-and-center with industry-leading vendors and suppliers for unsurpassed personal networking and business growth opportunities.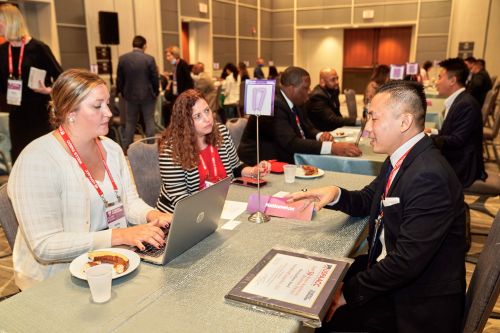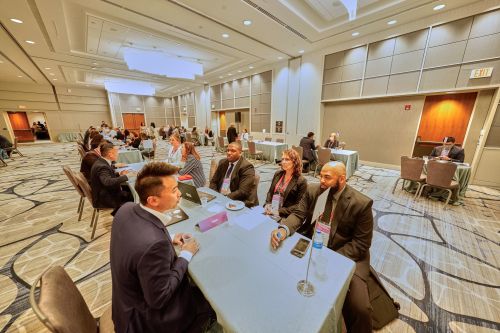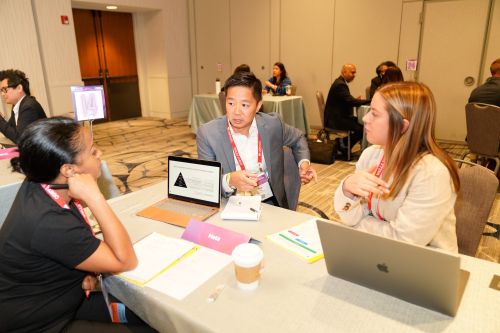 REACH NEW CUSTOMERS
Over the last 10 years, America's diverse businesses accounted for more than 50 percent of new businesses, 4.7 million new jobs, and $700 billion in annual revenue, with the Asian American community generating $1.3 trillion in GDP. These figures reflect a massive, growing pool of potential customers and new sales that your business must reach. CelebrASIAN delivers direct access to these customers like no other business conference in the nation!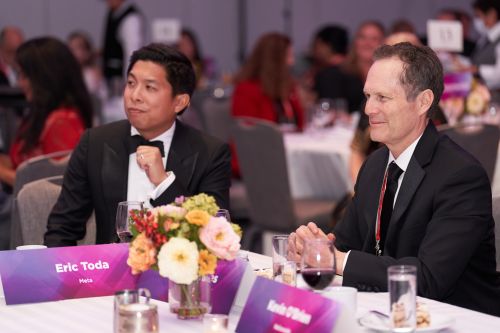 SUPPORT SMALL AND MINORITY BUSINESS
Small and Minority Businesses drive America's economy. The U.S. Minority Business Development Agency (MBDA) reported that minority-owned firms contribute over $1.4 trillion in annual economic output to the U.S. economy, directly accounting for 7.2 million jobs. Our CelebrASIAN Business + Procurement Conference 2023: BREAKTHROUGH will celebrate and showcase the small and minority businesses that are the backbone of our economy and continue driving innovation.
WHO SHOULD ATTEND CelebrASIAN?
Corporate Leaders, Nonprofit Executives, and Government Officials: CEOs, CPOs, CIOs, CTOs, CFOs, Presidents, Vice Presidents, Directors, Procurement Directors, Managers, Commissioners, Agency, and Department Heads. Principals in Industry and Business: Entrepreneurs, Visionaries, Disruptors, Investors, Vendors, Suppliers, and Business Advocates. Marketing: CMOs, Directors, Managers, PR Leads, and Practitioners. Diversity Officers: Diversity Directors, Managers, Practitioners, Employee Resource Group Members, and DEI Leaders.