Programs
What's Your Pitch:
Innovations Meet the Market
USPAACC's What's Your Pitch: Innovations Meet the Market is a unique pitching competition that connects innovative startups from diverse backgrounds and industries to prospective venture capitalists and angel investors from around the country, owners from Small and Medium Sized Enterprises, Chief Executives from Fortune 1000 companies, government agencies and national nonprofits.
Follow Us
Legacy Founders and Co-Sponsors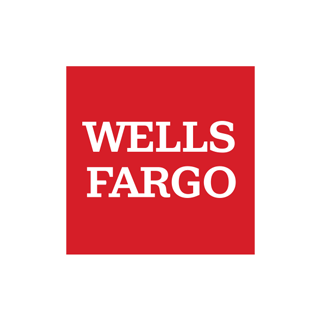 $100,000 in cash prizes and service values will be awarded.
Categories
Consumer Goods
Healthcare & Life Science
Energy & Utilities
High Tech
Competition Agenda
Regional Preliminary Rounds in 4 Cities (April - May 2019)
Top 5 at each Regional Preliminary Competition will win cash prizes for travel and accommodation to National Semi-Final and Final Rounds.
Semifinal Round
June 4, 2019 | Jones Graduate School of Business, Rice University
(20 semifinalists will be chosen)
Final Round
June 5, 2019 | Hilton-Americas Houston
(At CelebrASIAN Procurement + Business Conference)
Application Process
Applicants will need to fill in the application form.
Applicants will have the option to upload a short Introduction Video and an Executive Summary.
There is no fee associated with the application.
All submitted applications are final.
Last day to apply is April 17, 2019.
Last day to apply for California and Georgia is mid night, April 30, 2019.
If you have any questions, please reach out to Kate Nguyen, Program Associate, at
Startups that join the Elimination round will:
Be a part of USPAACC Pitch Alums Social Group and connect with past competitions' semi-finalists and finalists.
Join USPAACC Young Entrepreneur Membership which will give access to discounted and/or free National and regional events.
Attend USPAACC CelebrAsian 2019 Procurement and Business Conference, the largest gathering of Asian American B2B business in the United States.
Enjoy networking opportunities with potential angel investors, venture capitalists, high growth entrepreneurs, potential partners, access to clients, Corporation Executives and SME business owners at USPAACC CelebrAsian 2019.
4 Finalists will receive:
Cash-prizes only, no equity or ownership from investors.
30-minute one-on-one Coaching session with successful Entrepreneurs from Silicon Valley.
PR articles on USPAACC website and credible marketing value to finalists.
Startup names on USPAACC "What's Your Pitch" site and social media platforms.
One-on-one advisory meetings with USPAACC professionals to help guide your business strategy.
Matched mentorship opportunities and ability to gain business guidance from those who have expertly pioneered your industry.
Testimonials
"Preparing for the pitch competition helped me hone in on effectively relaying our value proposition effectively to an audience. The subsequent advisory meetings pushed me to focus on one vertical for our technology"
– Karen Taylor Yee, Onederful
"The competition provided a friendly environment to pitch and get to know other startups. I connected with a couple of mentors who I still meet with regularly and one who invested in our startup."
– Emily Dong, PawPrint
"It (USPAACC's What's Your Pitch competition) helped us bootstrap until we generated revenue and the mentors gave critical advice throughout the development of our venture"
– Tuan Ho, ScholarJet
Strategic Partner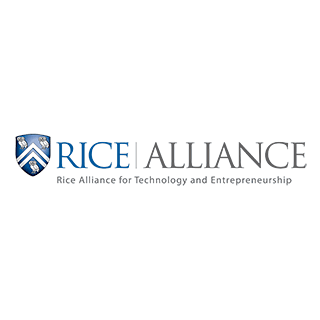 Rules and Eligibilities
Team Composition
Teams that have won/placed in past competitions are not eligible to compete again unless they have a new technology or a completely new venture.
Each team may bring up to 5 team members including the team leader. A minimum of 2 team members must be present in every round and those team members must meet the eligibilities above.
Categories / Sectors
Must fall into one of the following categories:
Consumer Goods
Food and Beverages, Cosmetics & Fashion, B2C Mobile Apps
Life Science & Healthcare
Medical Technologies, Medical Device, Healthcare IT Solutions, Biotech, Biopharma
Technology
AI, Blockchain, Machine Learning, 3D Printing, Cybersecurity, Robotics, IoT, Enterprise Software, Virtual Reality, Augmented Reality
Energy & Utilities
Clean Energy, Renewable Energy, Sustainability, Transportation & Mobility, Hybrid Vehicles, Natural Gas, Oil & Gas Technologies
Revenue Limitation
All ventures have to be seeking equity/ capital/ early stage investments or angel investments. We do not provide, research grants, loans, friends and family funding or any accelerator, incubator equity funding.
All ventures have to be for-profits.
Intellectual Property
An IP is not required but highly recommended.
Startup Stage
Only new ventures in early growth, seed and start-up stage can compete at this competition.
You may compete in the USPAACC competition more than once. Previous applicants should have new technology or ventures and will be reviewed by the Committee.
Ineligibilities
Startups that have raised more than $1 million in equity capital, other than from friends and family.
Startups that have made $100,000 in revenue per month.
Startups that operate as or have participated in M&As, growth and/or expansion of existing companies, franchises, licensing agreements and spinouts from current companies.
ScholarJet Wins Attention of Potential Investors from Silicon Valley, New York, and Texas
Learn more about how taking first place in last year's competition helped ScholarJet break out and capture the interest of investors.
Read more
2019 Judges and Committee Members
Director
Washington DC MIT Alumni Angel Group
Terry Hsiao
Director
Washington DC MIT Alumni Angel Group
Terry is an entrepreneur having founded and led multiple companies in mobile, payment and cloud both in US and China. He currently heads up Strategy at Kaleyra, a leading trusted cPaaS company with global footprint. An active angel investor and advisor, Terry was appointed by Virginia Governor to serve 2 terms at Center of Innovation and Technology that focuses on policy and governance for state funded innovation and entrepreneurship programs. On his spare time, Terry serves as President of Monte Jade DC Chapter, a 501(c) non-profit organization representing Asian American business leaders and entrepreneurs, and he leads the Washington DC MIT Alumni Angel Group. Terry is married and enjoys basketball, tennis, and golf.